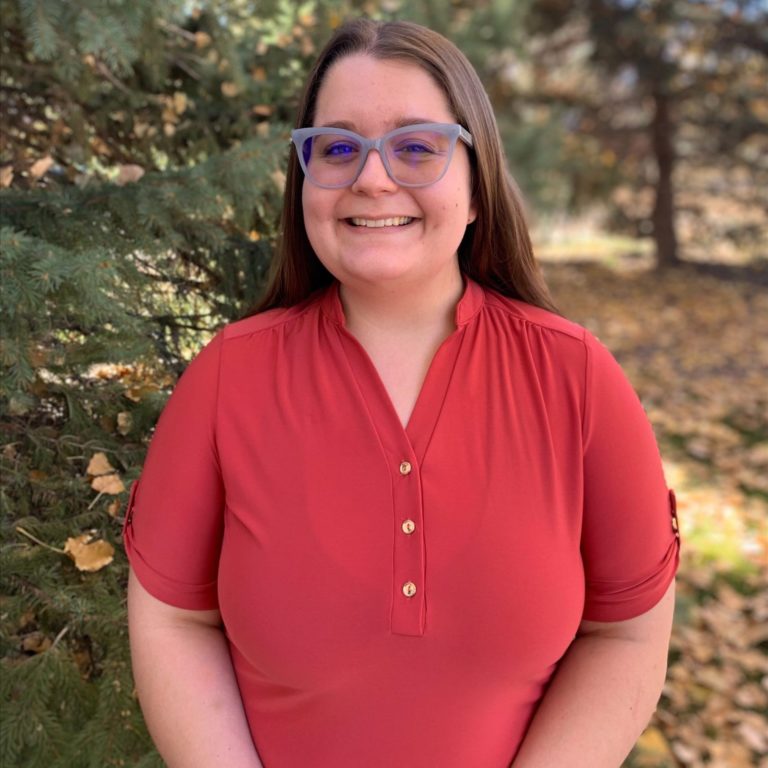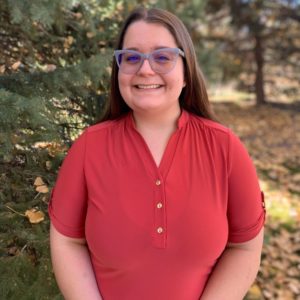 We are thrilled to welcome Elizabeth Stark to the team as our newest Office Administrator!
Elizabeth grew up in Wichita, Kansas and studied at Kansas State University where she graduated with a bachelor's degree in Psychology.
Elizabeth moved to Colorado in 2017 with her partner, Kenneth. They married in 2019 and have two pets together, Ava and Samson.
Kenneth has a bachelor's in technical theater and enjoys a fruitful career as a set carpenter at the Arvada Center of the Performing Arts.
When asked about her interests Elizabeth said, "I am a huge nerd! My husband and I met in debate class in high school, and we bonded over Pokémon games after band practice. These days I enjoy spending my time working on crochet projects, watching Star Trek, and playing PC games online with friends. We also enjoy hiking and camping trips during the summer months."
While Elizabeth cheers for mostly for Kansas based sports teams, she does support the Colorado Rockies as her MLB team!
Elizabeth believes it is important that she's continuously improving herself for the betterment of her family, community, and society as a whole. She believes it's important to be the examples of change we want to see.
Elizabeth says to our clients, "I'm very excited to join the RSS team! We are going to work together to provide great service to you and our community."
Welcome to the team, Elizabeth!