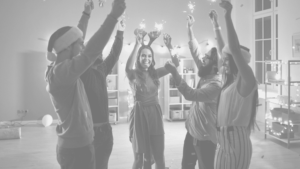 The start of a new year is a great time to review your current insurance insurance coverage as a business owner and/or individual.
As independent insurance agents, we work hard to make sure you have the right coverage at the best price possible.  In order for us to continue to keep you properly protected and at the lowest cost, we need to make sure we hear from you as your situation and life changes. Let's face it, life is constantly changing and your insurance coverage most likely need to change with it. Whether you are insuring your home and auto, small business, or large corporation, many changes occur during the course of a year that may modify the coverage and limits you need or additional credits for which you may qualify. Help us evaluate your coverage periodically or at the renewal of your policy(s) by keeping the following questions in mind:
Has something about your property changed? Have you renovated a room, purchased luxury appliances or added a swimming pool, home theater or other room? You'll want to make sure you are adequately covered.
Did you sell a valuable collection (stamps, cards, etc.) you had listed separately on a personal items policy? Or did you purchase an expensive instrument for your child to play in the orchestra?  Maybe you purchased cameras, computers, guns or jewelry? These events warrant an insurance review or call to our office.
Did your son or daughter graduate from high school and head off to college? If your child does not take your car to college and doesn't have regular access to  your family vehicle, you may be able to save money on your auto premium during the time your child is away from home.
Do you have concerns about your personal liability? Consider adding an umbrella policy. For a reasonable premium, an umbrella policy adds worldwide liability coverage above and beyond the limits provided your primary policies. In some cases, the umbrella may even provide coverage for things that might not be covered in your primary policies.
Has your business been expanding or cutting back?  Have you increased payroll or sales, or conversely, have you laid off employees or have sales decreased? These numbers effect premiums on most general liability and worker's compensation policies.  Keeping your agent and the insurance company up-to-date on any substantial changes will help you avoid surprise end of policy audits or may result in a welcome reduction of premiums.
Have you added a new location or purchased a property? Have you sold a property or closed a business location?  There are many factors at play here that can greatly affect your coverages and insurance costs.  Your new location may carry a greater liability, such as twice the manufacturing space, and therefore, double the risk of related perils. Also, if your new space has better, more modern safety systems, you might actually be able to reduce your premium with added credits. Not having update to date property information not only affects premiums, but can confuse the claim process as well.
Has the there been a change in your stock, inventory, or equipment?  Have you added or sold business vehicles? You may need more coverage to fully cover your assets, or you may have an opportunity to reduce coverage and save money.
We strive to be in contact with our customers as much as possible, but if "life changes" before we have a chance to visit with you again, please give us a call or shoot us an email so we can help you adjust your insurance coverage as your life and needs change. Happy New Year! Wishing you and yours a wonderful and safe 2022!